Hello! At the beginning of November, we had the first EC3 seminar of the year! On it, we got the chance to say hello to each other again, and we enjoyed some interesting presentations from Aoxia Xiao, Juergen Wastl and Stephan Stahlschmidt.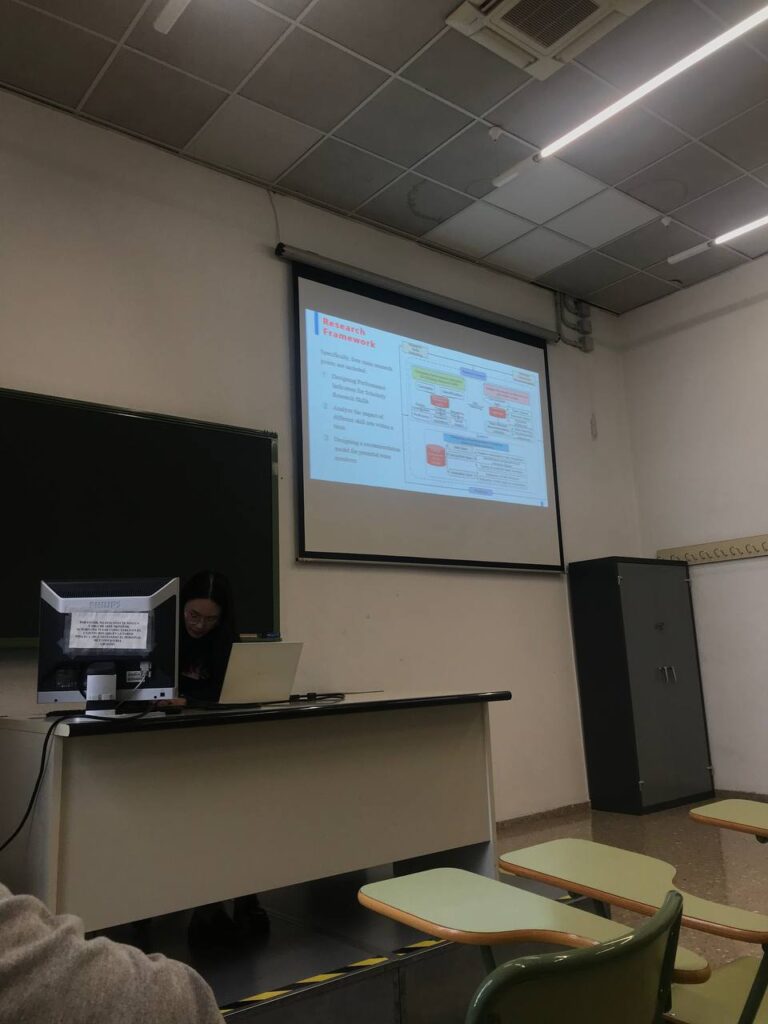 Aoxia Xiao, presented her PhD research plan and the goals she has achieved so far. Her main focus is on author contributions, and she illuminated us with her ideas and innovative approaches (just wait until her objectives are reached, they will be great!)
Then, Stephan Stahlschmidt, from the German Centre for Higher Education Research and Science Studies (DZHW) presented some of his work on altmetrics. He is currently working in Almeria (Andalucia), so we're sure we will see our faces again!
Last but not least, Juergen Wastl, Director Academic Relations and Consultancy of Digital Science, happened to be in Granada and happily joined us to tell us all about the new possibilities that Dimensions offers researchers.
After all the lovely presentations, we got together to drink a warm coffee (it's finally cold in Granada) and keep on discussing our research interests. We hope to do this again soon! See you all at the next seminar!