Last week, Wenceslao Arroyo-Machado, Nicolás Robinson-García and Daniel Torres-Salinas taught the sixth edition of the course "Identidad digital y reputación online para científicos" ("Digital identity and online reputation for scientists") at the Medialab UGR, as part of the FIDO Plan (a training and teaching innovation plan of the University of Granada).
What was the course about?
The main goal of the course was to compare traditional scientific reputation with online scientific reputation, as a way to introduce the concepts of digital identity and online reputation in the academic world, relating both to teaching and researching activities.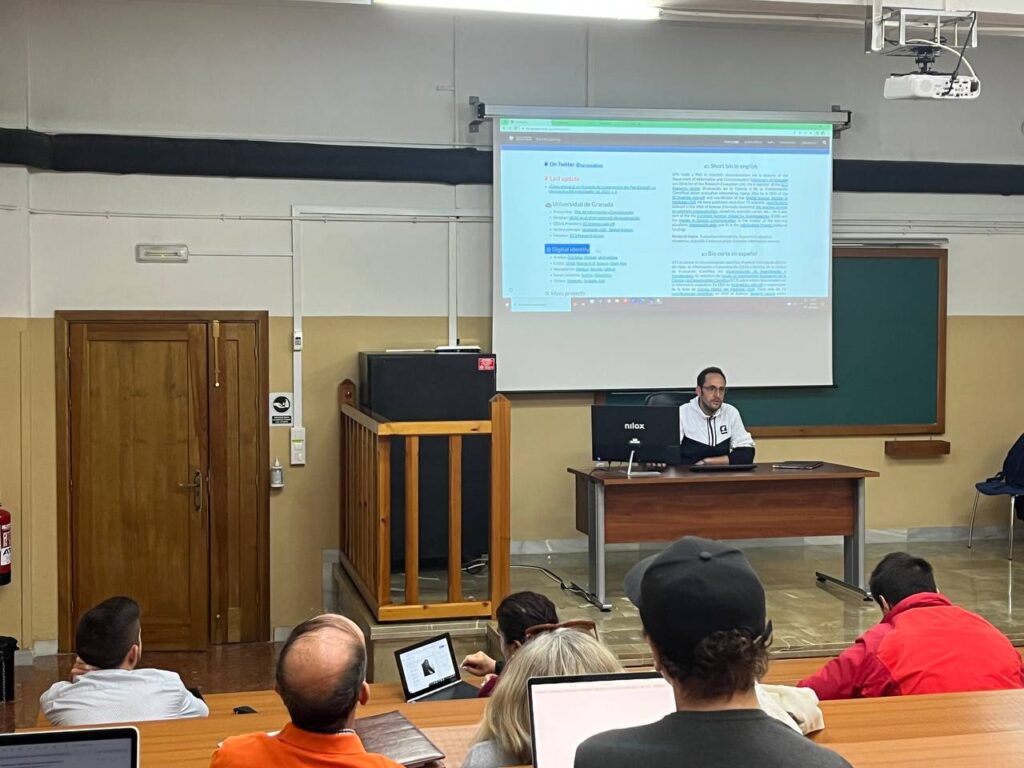 During the course, real life examples showed how an online presence can help a researcher, how this identity can be shaped, maintained and improved and how such an effort can improve the researchers' diffusion of knowledge. All kinds of University of Granada's staff (researchers, teachers, research assistants, etc.) enjoyed this course and various presentations from the EC3 group.
What were Wences, Dani and Nico's contributions?
Daniel Torres-Salinas focused on the concept of digital identity and the online reputation within the context of academia and science, Nicolás Robinson-García gave the audience tools and strategies to build a digital identity and, last but not least, Wenceslao Arroyo-Machado talked about strategies of research diffusion and the power of open science.