This month we celebrate the first anniversary of our PhD Reading Club, which began online back in march 2022 and later continued in person here at the University of Granada. To mark such a special occasion, and given the sunny spring days we are having, we organized a picnic in the campus gardens, where we went over all our monthly readings. While sharing some snacks, we also discussed the gaps we identified in our literary journey so far and exchanged new titles and authors to broaden our knowledge of scientometrics and other related disciplines.
Here are the readings we have shared so far:
«The use of bibliometric data for the measurement of university research performance», by H. Moed, W. Burger, J. Frankfort and A. Van Raan (1985).
«Science maps within a science policy context», by C. Noyons (2005).
«The skewness of science», by P. Seglen (1992).
«The citation culture», by P. Wouters (1999).
«Paradigms, citations and maps of science: a personal history», by H. Small (2003).
«The humanities of science», by D. de Solla Price (1961).
«Bibliometrics and citation analysis: from the Science Citation Index to cybermetrics», by N. De Bellis (2009).
«El científico también es un ser humano» [The scientist is also a human being], by P. Kreimer (2009).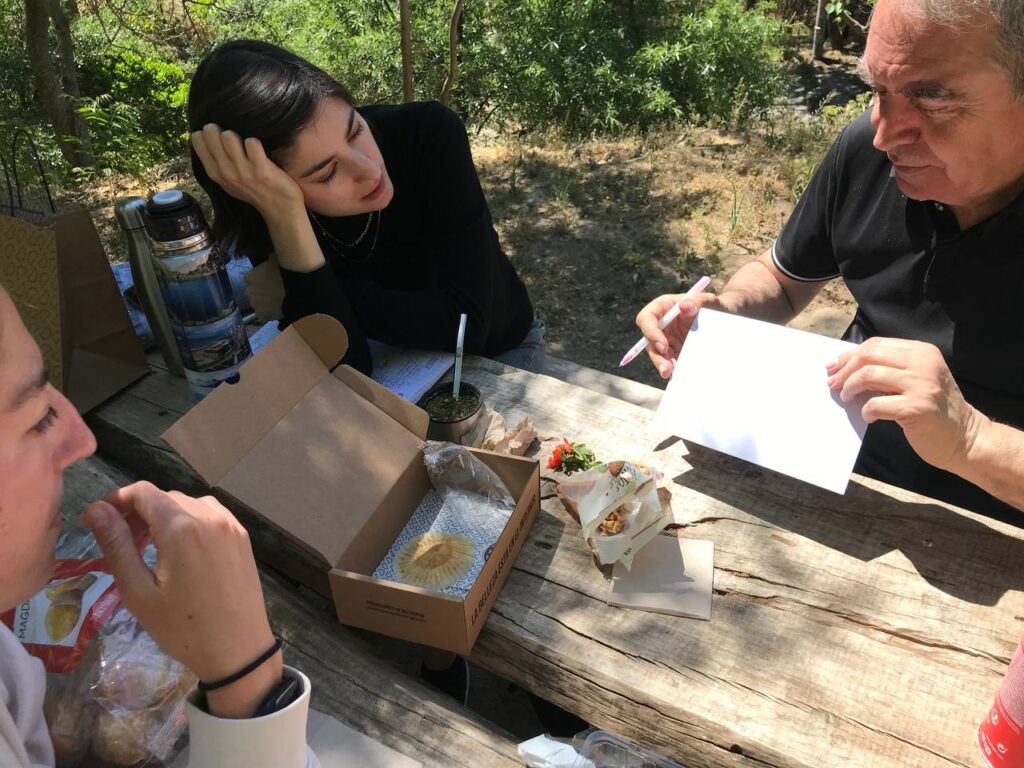 Stay tuned for next month's outdoor PhD Reading Club session!