Yup. It's us. We came back from summer holidays ready to kick off the new academic year, and we have been doing exactly that! In fact, we have so much to update you on, that we are going to divide the following news updates. Each update will focus on one of the members of the research team. Get ready!
We are going to start with Nicolás Robinson-García, who travelled abroad not once but twice during the first few weeks of the academic year. Firstly, keeping up with the tradition, he visited Rome to give a lecture on the European Summer School for Scientometrics. This time, he focused on the relevance and quantification of diversity in bibliometric and scientometric applications. No worries if you were not there, the slides are available here (we love Open Access).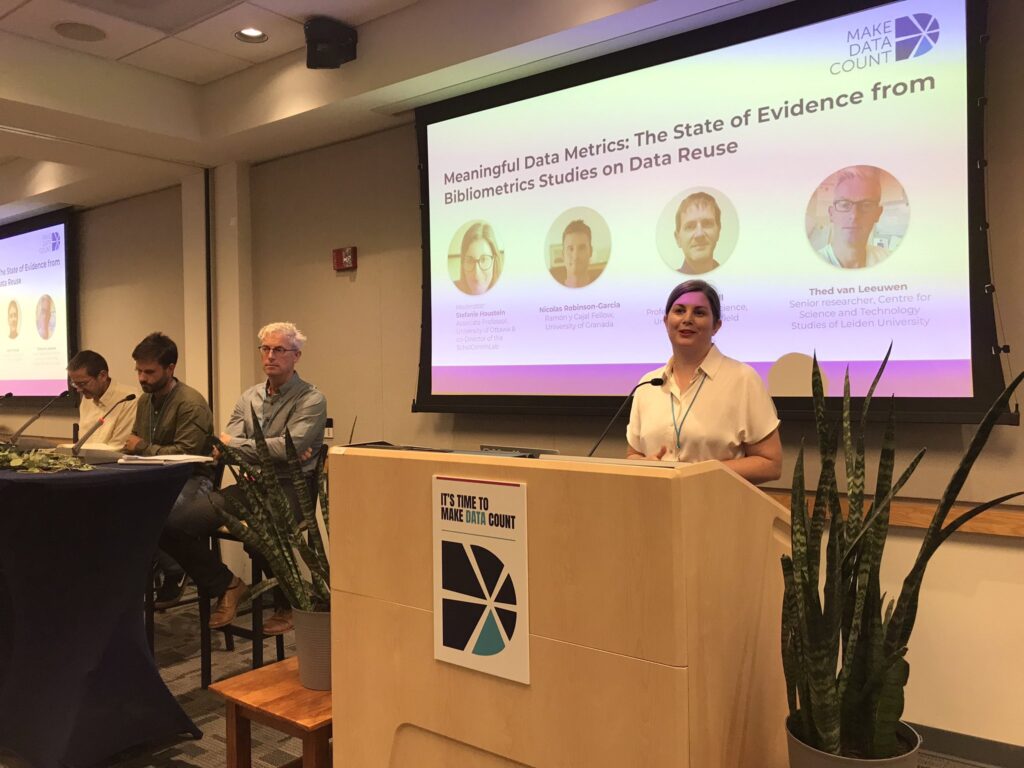 Then, Nico went overseas to participate in the Make Data Count Summit, that took place from 12-13th September in Washington D.C. The goal of the summit was to discuss the evaluation of Open Data usage, its reach and impact. So, basically, it was our thing. Nico participated in the discussion titled "Meaningful Data Metrics: The State of Evidence from Bibliometrics Studies on Data Reuse".
After such a month, we would expect Nico to sleep non-stop for two weeks. That, however, is not what it's happening. In fact, we are organizing a very cool event for November, check it out! We hope to see many of you there :)!