Between the 5th and 8th of this month, we had the visit of dear colleagues Cassidy R. Sugimoto, Vincent Larivière, Gabriela F. Nane and Diego Kozlowski, with whom we have been working for the past two years within the framework of EC3's Visiting Scholars project. They were received at the University of Granada by PI Nicolás Robinson-García, and PhD students Elvira González-Salmón and Victoria Di Césare.
On research
Dr. Sugimoto is a Professor and a School Chair at the Georgia Institute of Technology. Her role as a visiting scholar started in 2021 and has already led to many joint on site and online activities between Spain and the United States. This time, she was accompanied by colleagues:
Dr. Vincent Larivière, full professor at the University of Montreal, Canada, and UNESCO Chair in Open Science.
Dr. Gabriela F. Nane, assistant professor at Delf University of Technology, The Netherlands.
Dr. Diego Kozlowski, postdoctoral researcher at the University of Montreal, Canada.
The whole group worked side by side throughout the week and continued developing a line of work on international mobility in the academy and its effects on knowledge production at the topic level.
On teaching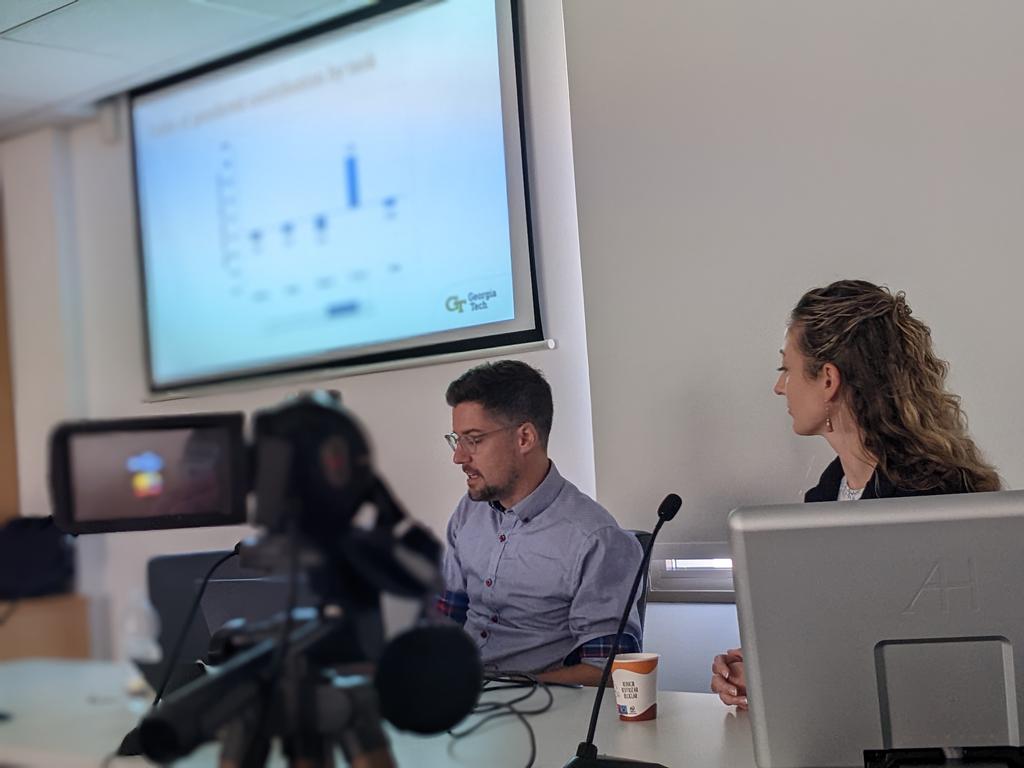 During the stay, Dr. Sugimoto and Dr. Larivière who, according to Clarivate Analytics, are two of the most cited researchers working on inequalities in science worldwide, also presented their recent book «Equity for Women in Science» by Harvard University Press. This is the first large-scale empirical analysis of the gender gap in science, showing how the structure of scientific labor and rewards (like publications, citations and funding) systematically obstructs women's career advancement.
The talk was held in a hybrid format as the closing conference of the Social Sciences Doctoral Program, in collaboration with #YoSigoPublicando platform, where Dr. Lariviére already taught a course on bibliometrics. Enjoy the full recording below ↓