Wenceslao Arroyo-Machado recently published an opinion piece titled "La gran apuesta, ¿cuánto afectan los cambios de Twitter a la comunicación científica?" ("The big bet, how much do Twitter changes affect science communication?"). This is a timely publication, given all the speculation that has been about what the future of the social network will look like ever since Elon Musk became Twitter's biggest stockholder.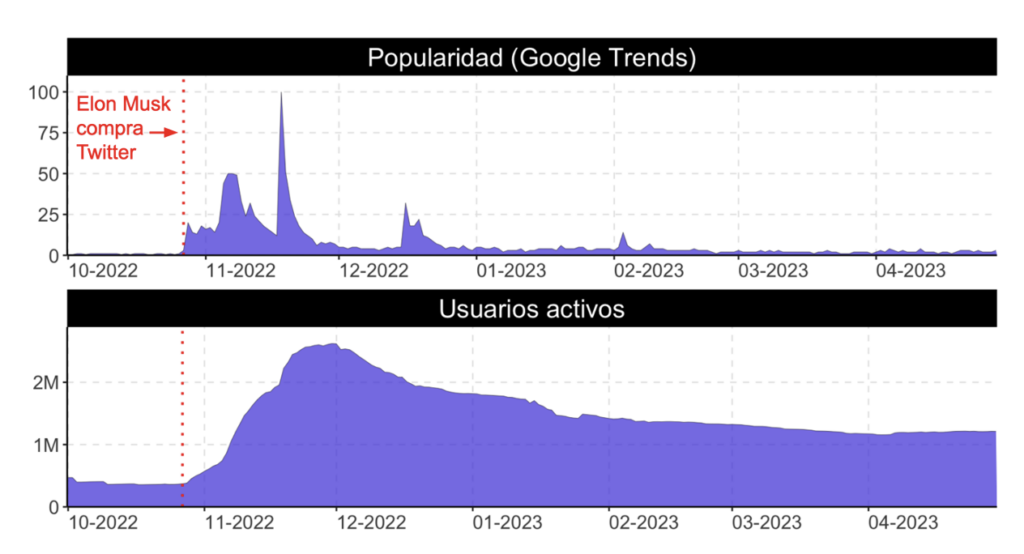 In this paper, Wenceslao analyses these changes in the light of scholarly communication, looking at how scientists reacted to them. Did all scholars move to Mastodon? Are they still active in this new social network? Is Twitter empty now? Should we all just move to TikTok?
The answer to these questions, as expected, is nuanced. Wenceslao argues that "After more than half a year of the Musk era at Twitter, we can only speak of much ado about nothing. A good part of the community has seen this operation as the whim of a tycoon to turn Twitter into his playground, without considering that behind it all there is a business plan."
Wenceslao encourages us to think critically about what we know about Twitter and its effects on scientists like us. As with most publications on IWETEL, discussion came in the form of an enriching and insightful email thread. You can access the full text here! :)!