We've heard the student perspective on the report that Elvira made on the European Summer School of Scientometrics, now let's hear the teacher's one!
Nicolás Robinson-García and Daniel Torres-Salinas attended this year's ESSS, as they have been doing since 2016 with the very important task of delivering three lectures on Introduction to Bibliometric Data Sources II & III, Altmetrics and Journal Impact Measures. Moreover, they supervised the exercises of the seminar group that worked with Bibexcel and Pajek.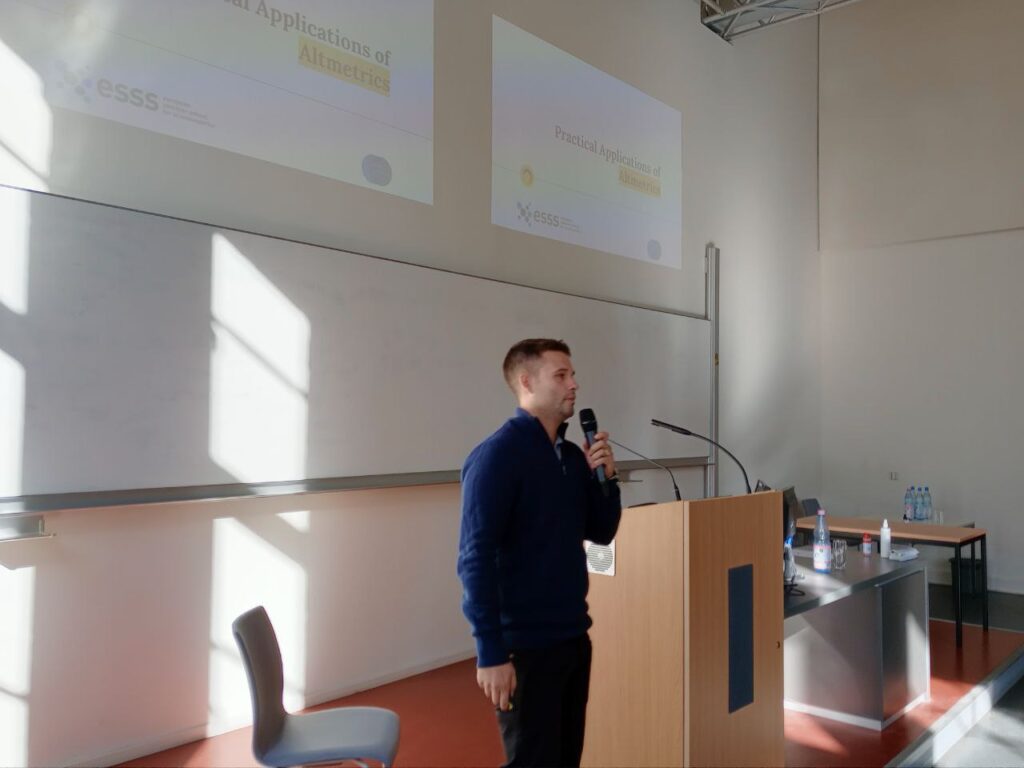 Nicolas's first presentation explained some of the different data sources that can be used in bibliometrics. He focused on Google Scholar, ORCID, Unpaywall and OpenAlex. His second presentation delved into the practical applications of Altmetrics. Daniel's presentation explained the Impact Factor, the Journal Citation Report and the new Journal Citation Indicator, amongst other new alternative metrics.
As veterans of the school, it was not their first time in Berlin, and they were ready to explore the quirkiest landscapes of the city. For instance, they did not miss the opportunity to rejoice on their childhood memories as they visited the Bud Spencer Museum, and they also did not hesitate to enjoy both the local cuisine and more international delicatessen.
They are sharing their photo gallery with us, enjoy!