EC3 will be organizing the 26th International Conference on Science, Technology and Innovation Indicators, STI 2022, which will be held on September 7-9 2022.
This year's STI Conference 2022 will be organized by EC3 group members Nicolas Robinson-Garcia and Daniel Torres-Salinas. Also involved in the organization are Wenceslao Arroyo-Machado and Pedro J Torres-González, as members of the Organizing Committee. The conference will take place at the Faculty of Communication and Documentation.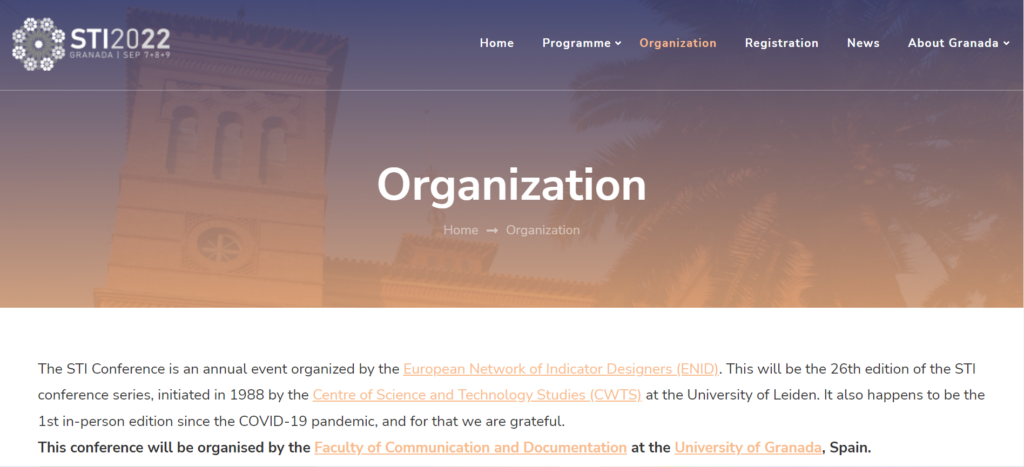 You can see all the details of the sessions and activities planned for the three days in our Final Programme.
In this version, not only the oral and poster sessions are listed with the latest changes, but there is also new information like who is chairing the sessions, the location of the rooms with a map, details about the social events and additional information, such as when you will receive your certificate.
We would like to remind you that it is still susceptible to some minor changes, so always check the programme on our website to have the latest version at hand.
If you cannot attend STI, don't worry buddy! You can still attend online to the plenary sessions for free!
You only have to fill this form and you will receive the details of the Zoom session.