One of the biggest challenges in academia is achieving a nice balance between research and teaching. And, more often than not, researchers focus on the first one and neglect the latter. With the goal of avoiding this situation, a couple of weeks ago, Universidad de Granada gathered all its new FPU and FPI doctoral candidates and told them (almost) everything about teaching.
During the sessions we had the chance to hear about other people's experience with teaching. We also learnt about the legislation and about basic tools every university teacher should be aware of. Moreover, we had the chance to meet each other. As PhD students, we usually spend our time working with people from similar fields, and this experience allowed us to expand our horizons and talk to fellow researchers from other areas of knowledge. For instance, I had an ice cream with astrophysics' researcher and now I know that there are red, blue and yellow stars, but not green ones!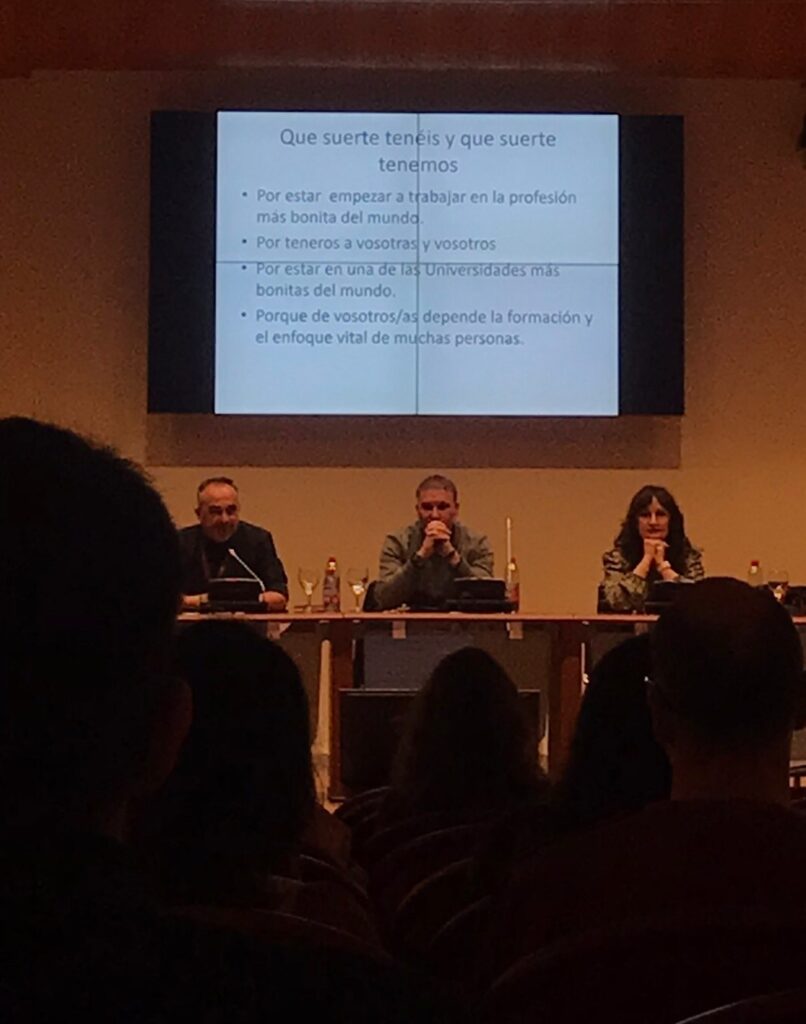 I enjoyed familiarizing myself with the diverse range of resources that the university has made accessible to facilitate the academic and personal growth of its students. I was not aware of the numerous people working towards improving the student's mental health and about other resources that the university provides to students with mobility restrictions or other restrictive situations. I will make sure to let my students know about this!
Last but not least, we all understood that the only way of being a good teacher is through practice and caring. We can all be great teachers if we put in the time and if we want the students to have the most enriching experience possible. I will definitely try my best. I don't want my students to be another brick in the wall.