Hello everybody!
Today we are here again to celebrate some good news, this time about our latest addition Elvira M. González-Salmón.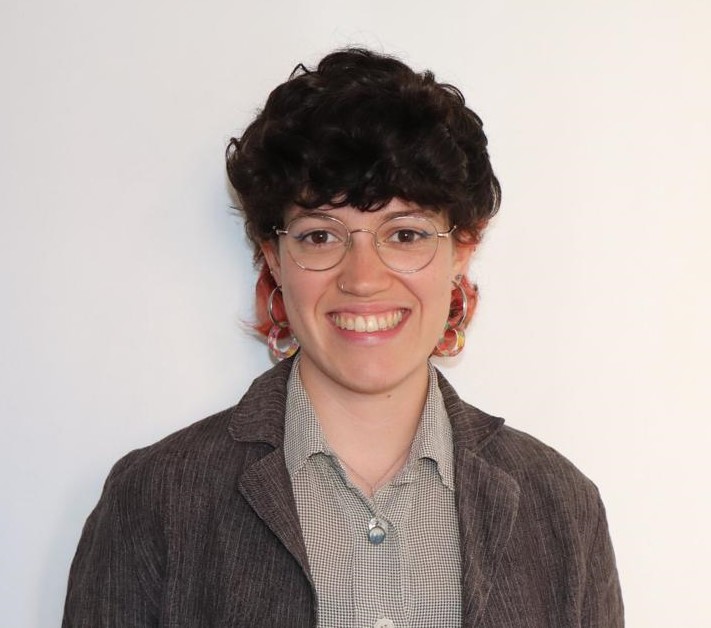 Elvira is currently working as a research assistant with the team. She is waiting for the final resolution of the Ayudas para la formación de profesorado universitario (FPU 2021) to be published in order to start her PhD.
Firstly, let's take a brief look at Elvira's trajectory.
She is from Santander, a seaside city in the north of Spain. She moved to Madrid for her International Relations bachelors (Universidad Complutense de Madrid), and then to Utrecht to obtain a History of Politics and Society Masters (Utrecht University). Then, she came back to Spain to enjoy a JAE-intro fellowship at the Instituto de Políticas y Bienes Públicos (CSIC). It was during this experience that she was introduced to the world of scientometrics and its numerous possibilities.
She is specially interested in the social responsibility of science, and she is drawn to bibliometrics and scientometrics given the evidence that this area of research can provide policy makers and others to help them change the current social structure for the better. Her focus is on gender related inequalities in science and how they affect research agendas.
Among its tasks during this period, the two main ones are as follows:
Working on the COMPARE project helping in its lines of research, she is currently working on one of the main goals of this project, namely «What is a team in science?».
And of course to continue training in sociology of science, science policy studies and quantitative science studies and finish with the presentation of her thesis, which she will do with Nicolás Robinson-Garcia and Zaida Chinchilla-Rodríguez, which has the following objectives:
The main objective of this thesis is to identify and explain a possible relationship between gender inequality in the scientific system and the type of knowledge it generates. The main contribution is to serve as a starting point for the design of a research diary on gender and science that goes beyond the lack of opportunities for women in science. That is to say, to highlight the need for an egalitarian, sustainable and fair scientific system to ensure the production of scientific knowledge that is up to the challenges of today's society.
We hope you have a nice stay with us during this new stage of your life, congratulations!