Hi! We're back with the (EC)3 minutes interviews, a series we started last year with Zaida Chinchilla-Rodríguez. This time we have asked some questions to Xiao Aoxia, a visiting Ph.D. student that is staying this academic year with us. Without further ado, here are her answers:
First of all, what is your background?
My name is Xiao Aoxia, I come from CHINA. I am now a PhD student at School of Information Management in Wuhan University. And I hold a bachelor's degree in Library Science (Wuhan University). I am currently a visiting Ph.D. student at University of Granada, with funding provided by the China Scholarship Council of the Ministry of Education of the P. R. China. In my leisure time, I enjoy both photography and playing video games. Photography allows me to capture and express the beauty of the world around me, while gaming provides a thrilling escape into exciting virtual worlds.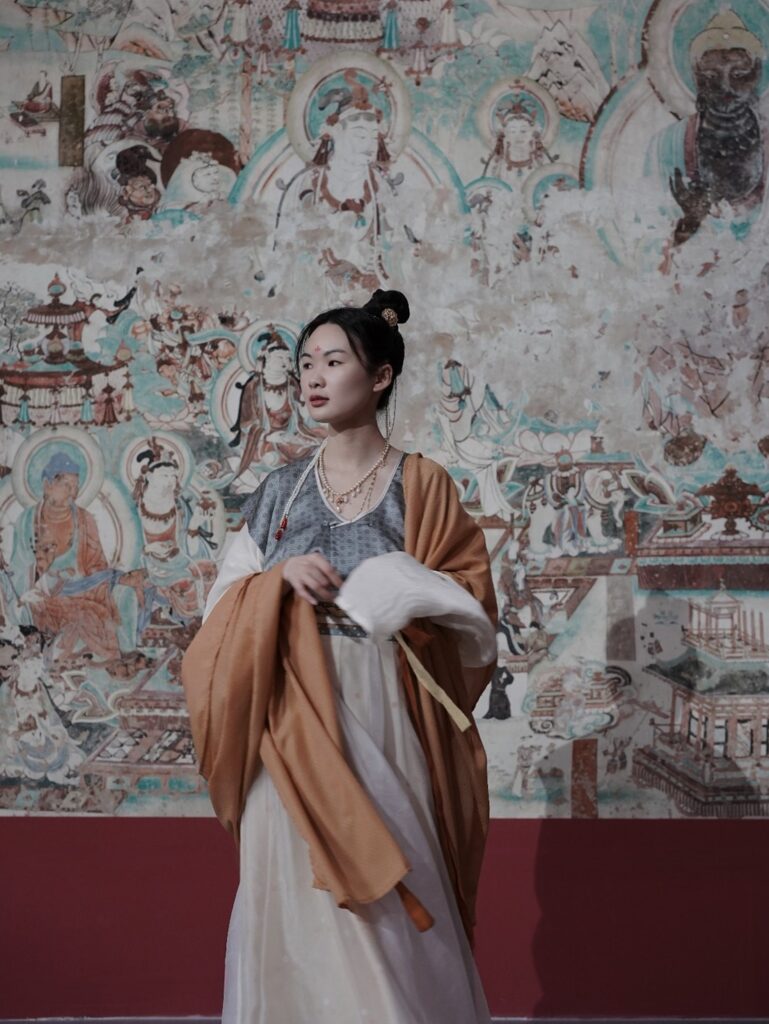 And what are your scientific interests?
My primary research interests revolve around bibliometric, scientometrics, research evaluation, and academic communication. I particularly focus on author-level topics, such as scholar evaluation metrics and scholarly contributions measurement. My current research is centered on examining scholars' academic contributions in academic collaborations and, based on scholar contribution patterns, analyzing collaborative models in academic teams to facilitate interdisciplinary scholar exchange and cooperation.
(This is a photo of Aoxia in traditional Chinese dress, a style popularised in ancient China during the Tang Dynasty (618 AD – 907 AD).)
What will your tasks be at the EC3research group?
Before coming to UGR, my Chinese colleague and I were already exploring the research topic of author contributions. We had developed some ideas and achieved certain outcomes (you can access our previous article at here: https://doi.org/10.1016/j.ipm.2022.102924). I became aware that the EC3 research group, led by Nico, is also conducting research on this topic. I am eager to establish a more in-depth collaboration with EC3, focusing on contributions, with the aim of discovering interesting insights together.
Lastly, what do you expect to accomplish?
The EC3-Research Group is a leading team in quantitative evaluation research in Europe. I am eager to connect with the accomplished researchers within the EC3 team, as I believe that academic exchange and collaboration are essential for the development of innovative ideas and meaningful research outcomes. My aspiration is not only to learn from the expertise of the EC3 members but also to contribute fresh insights and research angles to further enrich the group's already impressive body of work. I am excited about the opportunity to be part of the EC3 community.
And that's it! Thank you Aoxia for answering our questions, we wish you the best research stay and we are extremely happy to have you here! Please enjoy this song as a welcome gift 🙂