Two weeks ago, the Yosigopublicando course was both online and on campus, and it was longer than usual. During the session Daniel Torres-Salinas, Nicolás Robinson-García and Wenceslao Arroyo-Machado spoke about strategic and practical aspects for the preparation of research projects.
What did they talk about?
First, they focused on how to write a research proposal from the researchers' perspective. As they are experts on being IPs by now, they were able to start from their personal experience and move on to more generic recommendations, such as the importance of the topic of choice and the contribution that the research gives to the field. They also emphasized the importance of presenting the work properly, making use of diagrams, timelines and other visual resources.
Then, they moved on to explain how to manage both diffusion and data management plans. Lastly, they focused on the importance of open science and open access, and how to properly transform these abstract concepts into actions that the researcher should take.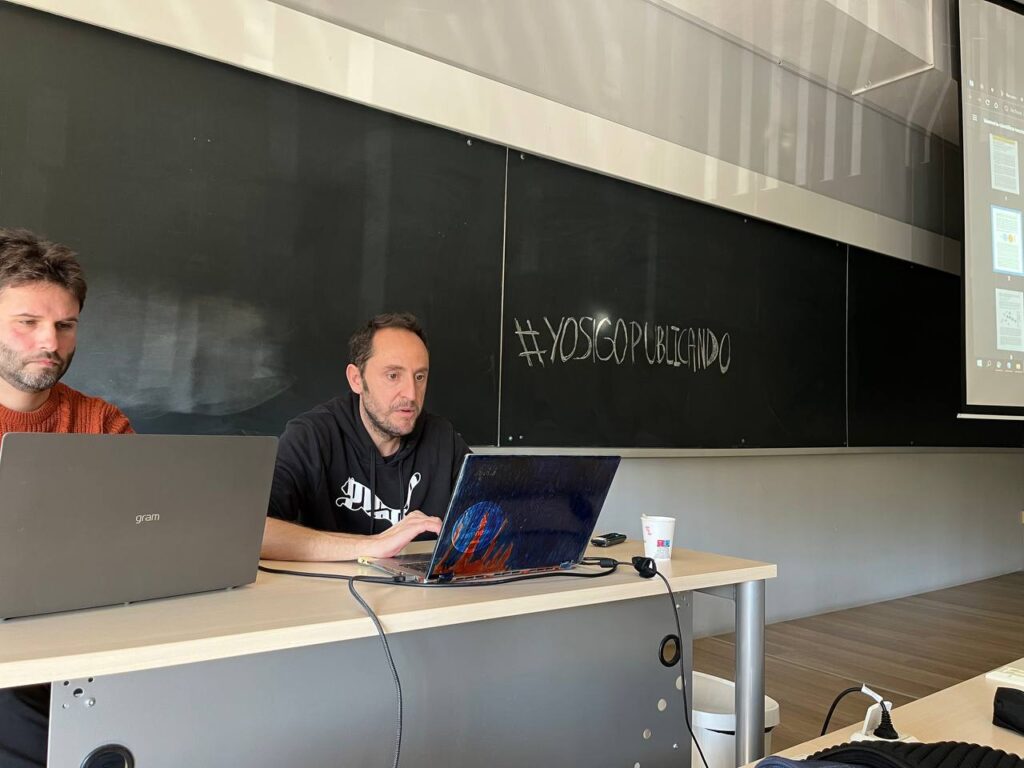 Here are the slides they used, don't hesitate to check them out! And, as always, if you have any doubt regarding the Yosigopublicando project, you can join the telegram group and ask anything 😊